Shaker Screen Shipped to Old Customer
Good news! One of our old customer ordered another batch of shaker screens for their drilling needs. These are the pyramid type shaker screens to be used for Derrick FLC500 shale shaker. At present, shaker screens have arrived, and put into use. Our shale shaker screens are a part of drilling equipment used in many industries, such as coal cleaning, mining, oil and gas drilling. These screens are considered to be the first phase of a solids control system on a drilling rig. They are used to purify the liquid by removing large solids also called cuttings from the drilling fluid.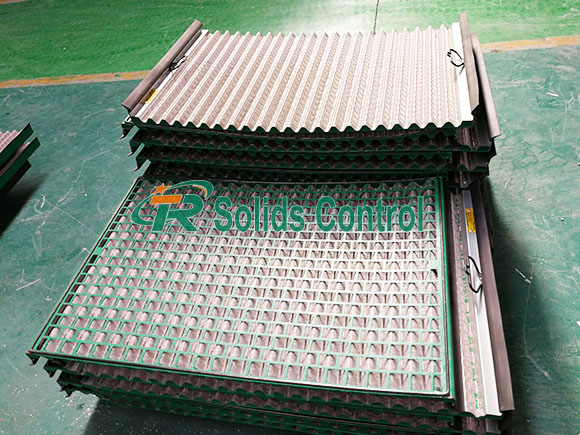 Pyramid shaker screens are shipped to our old customer.
Regarding the package of our shaker screen, it's based on certain shaker screen type. Cater for most customers' demand, we usually pack frame type screen at 1 panel per carton, while the hook strap and pyramid types will be 2 panels per carton. And the most common screen panels are packed with poly wood pallets or boxes with bundle belt. Every package will be identified by package detail for convenient quantity re-check. Packages will be seaworthy or airworthy to avoid any damage or loss.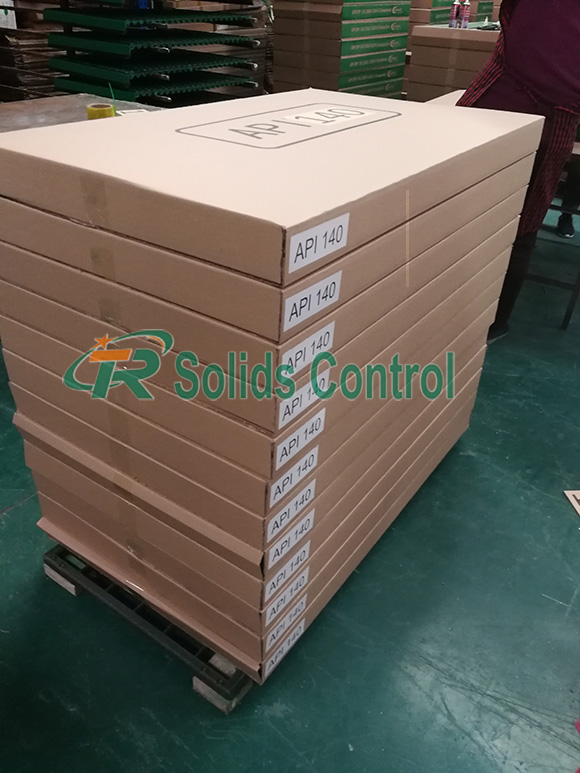 We have high-quality package for shaker screens.
Our shaker screens have been exported to many countries like Egypt, UK, US, South America, Dubai, Iraq, Australia, Thailand, Vietnam, Singapore, Africa, Europe etc. We have good price and good customer service. If you are looking for high-quality shaker screens for your shale shaker, mud cleaner, desander or desilter needs, TR Solids Control is your good choice. We are expecting to cooperate with you!