Tag Archives:
PMD Screen
Shaker screens are common vulnerable parts of all kinds shale shaker and mud cleaner in drilling industry. After 7 days' preparation and production, we completed 20pcs customized pyramid shaker screens for old Poland customer. Last year, he ordered 10 samples from us and completed the test. This is his second repurchase order for their NOV Brandt shale shaker.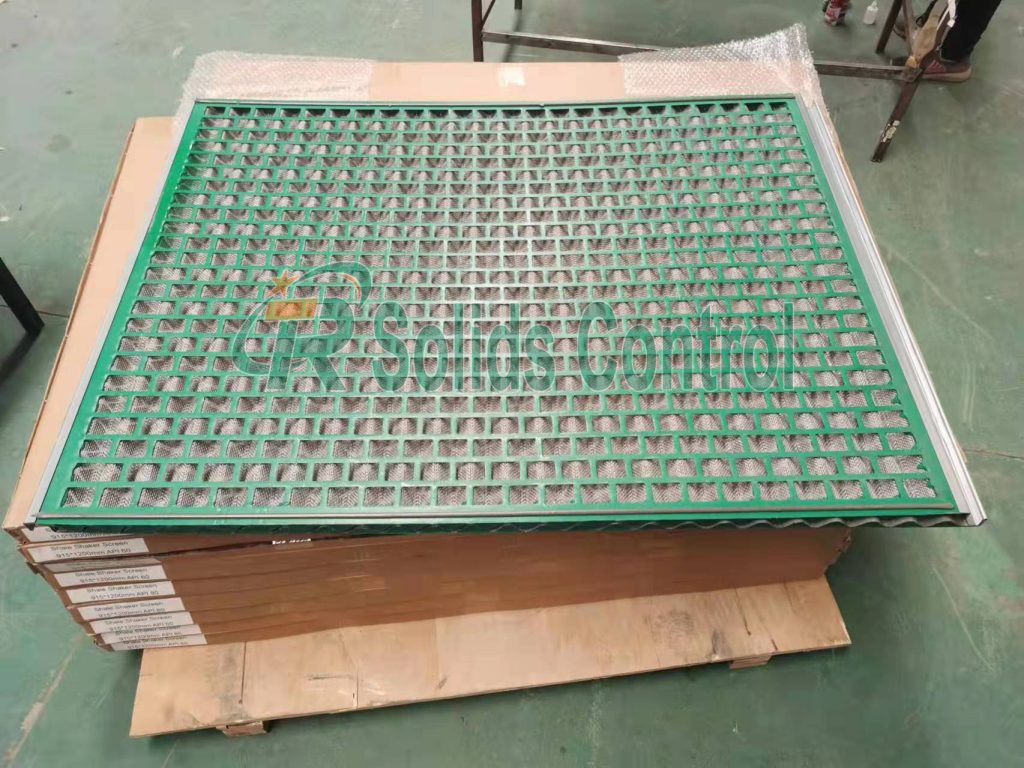 Dimension of these pyramid shaker screens is 915×1200 mm. Our client chose API 60 for larger sieving particles application. Since shipment by train is much faster and cheaper, they preferred this method to the station. Compared with hook strip flat and soft screen, pyramid shaker screen has more available screening non-blank areas. Test shows that the capacity of the shaker gets about a three-fold improvement due to the screen's corrugations. While this screen still maintains the equivalent cut-point level of flat shaker screen. This application reduces the number of shakers. Thus less space and less cost are realized. Three-dimensional shaker screen is absolute a superior replacement screen for many kinds of shale shakers.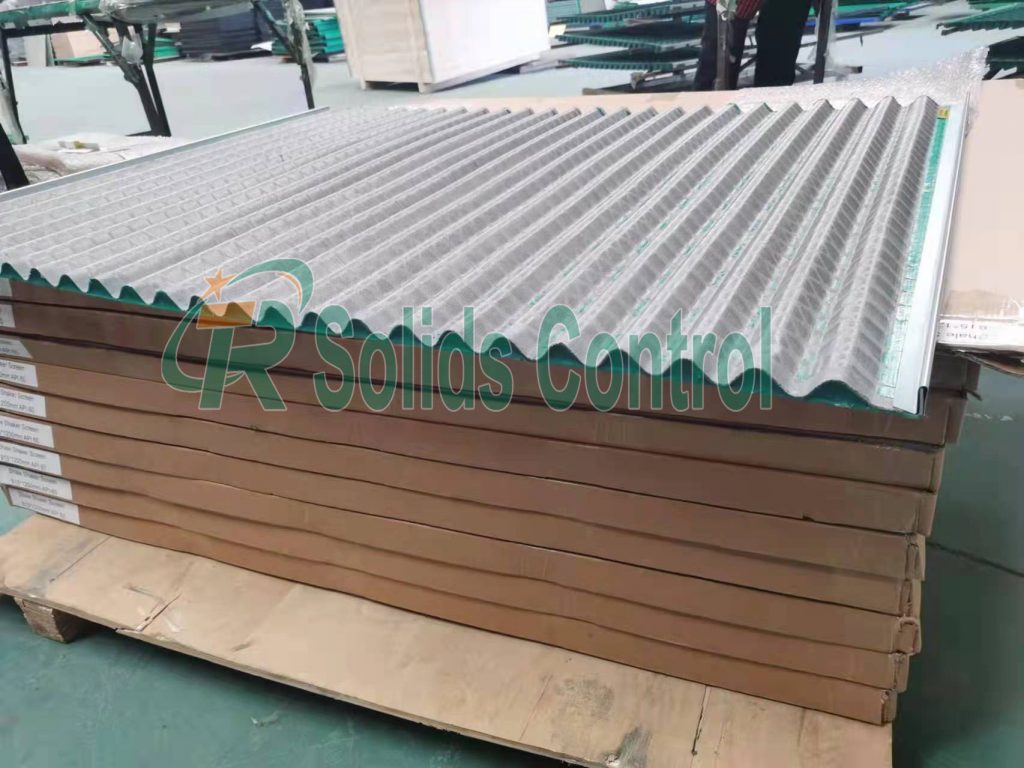 TR Solids Control could supply one-stop service for all your shaker screen requirements. We have been the leading China OEM supplier with quality, high performance shaker screen for over 10 years. Currently our shaker screens are available for FLC Series, Brandt VSM, Cobra Series, Swaco Mongoose and KEM-TRON shale shakers. We accept customized shale shaker screen as per client's needs. Please send screen models, size, color, or drawings for an inquiry.