Jet Hopper and Shear Dosing Pump Ready for Shipment
Yesterday, a custom-made jet hopper and shear dosing pump have completed the trial run and spray painting, ready for shipment.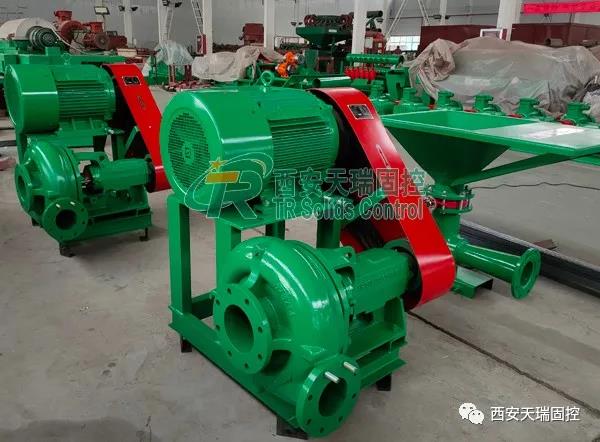 Shear pump is a special equipment for mixing flocs which are not easy to melt with water in oilfield drilling industry. Shear dosing pump is designed and improved by Tianrui people on the basis of drilling shear pump, and Tianrui petroleum has applied for relevant patents.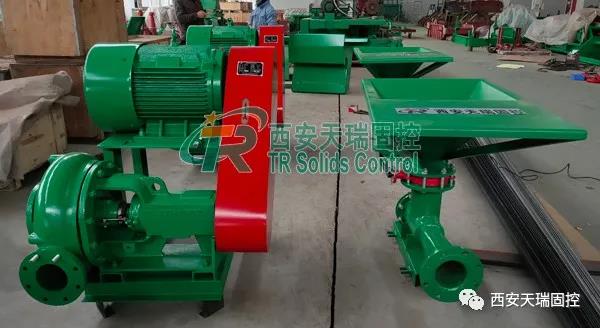 Jet hopper is a kind of hopper specially used for mud preparation. TianRui petroleum continuously absorbs foreign technology, combines with domestic field usage habits and requirements to design and produce a mixing hopper.
TianRui has been engaged in the design and production of solid control equipment and solid control system in the oil field drilling industry. However, with the continuous efforts of TianRui people, TianRui petroleum is already a manufacturer specializing in solid-liquid separation and mud landing equipment. We welcome customers to visit our shear dosing pump and jet hopper. We also invite you to witness the brilliant development of TianRui petroleum.