Mongoose Mud Cleaner Parts Will be Sent to Singapore
On Feb. 10th, we completed a batch of Swaco Mongoose mud cleaner parts. These parts are orders from client in Singapore. After 30 days of production, we delivered these parts on time. These parts will be used for client's Swaco Mongoose mud cleaner.
The client ordered 9 kinds of parts, including:
SPRING COIL 7 INCH 9360007
SPRING SPOOL BM6K80290
GASKET, MONGOOSE FLAT PANEL SCREEN 5837001
WELDMENT, SCREEN GASKET HOLD DOWN BAR 9671640
GROMMET SCREW .273 SQUARE PANEL HOLE 07-415
#8 FLAT HEAD SHEET METAL SCREW WITH SQUARE DRIVE 1441471
CLONE TWIN 4 URETHANE COMPLETE W/ 1/2 APEX 9622220
ELBOW GROOVED END 90D POLY 2 IN 9622582
CLONE ASSEMBLY URETHANE 12 IN GROOVED END 9621280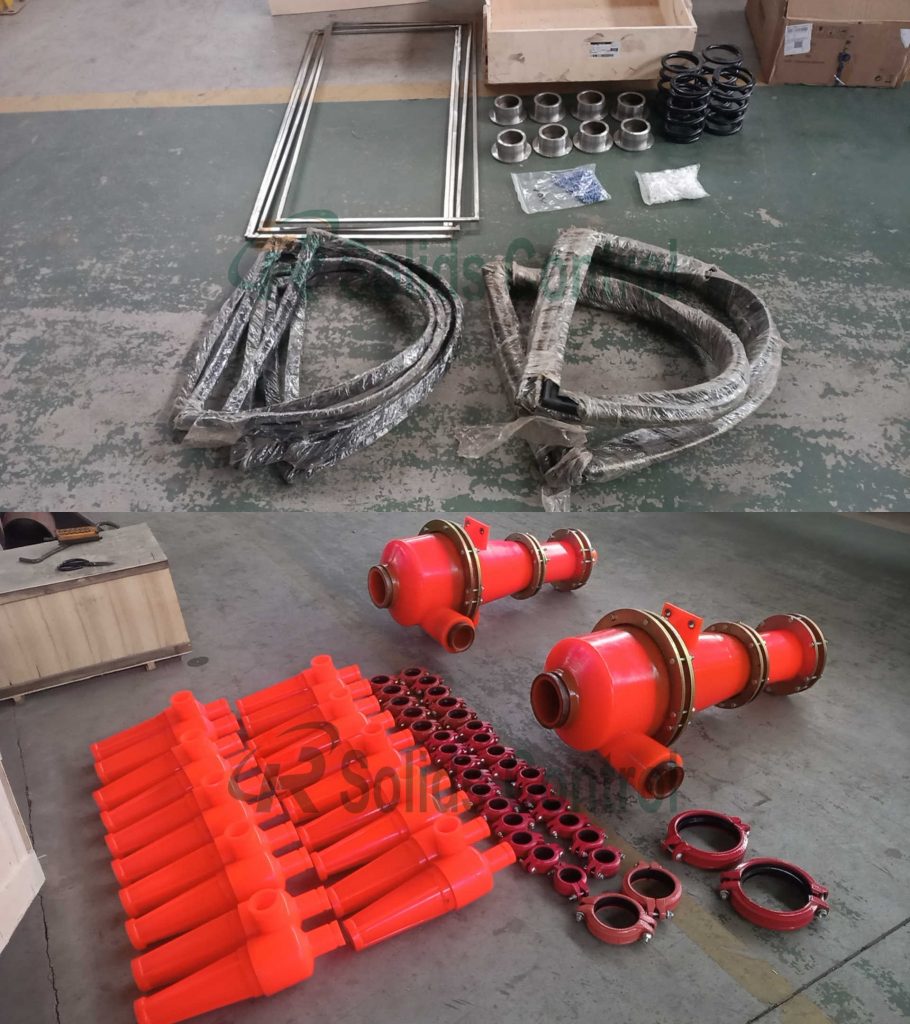 These parts will be arrived to airport, and will continue to help client's project.
Xi'an Tianrui Petroleum Machinery Equipment Co., Ltd. creates high-quality products with quality and serves customers with sincerity. We not only produces its own self-developed products, but also produces equipment parts of foreign brands such as Derrick, Swaco and Brandt. It mainly produces mud shale shaker parts, Mission pump and Sand pump parts. We focus on equipment R&D and manufacturing. It is a manufacturer of solid control system, mud non landing system, building piling, shield and horizontal directional drilling equipment. Our company can design different solutions according to different requirements of customers. Welcome new and old clients to negotiate!