Liquid Ring Vacuum Pumps for TRZCQ240 Vacuum Degasser.
SZB-8 liquid ring vacuum pump is suitable for pumping air or water insoluble, solid particle free, non corrosive gas with a vacuum degree of 85%, especially suitable for large water pumps. At present, the pumps of this model are SZB-4 and SZB-8. Among them, 4 (8) represents the gas volume (L/s) when the mercury column is 520mm high.
At the beginning of this month, Kazakh client ordered two liquid ring vacuum pumps to replace the pumps on the vacuum degasser.After ten days of production, we delivered these two pumps to client.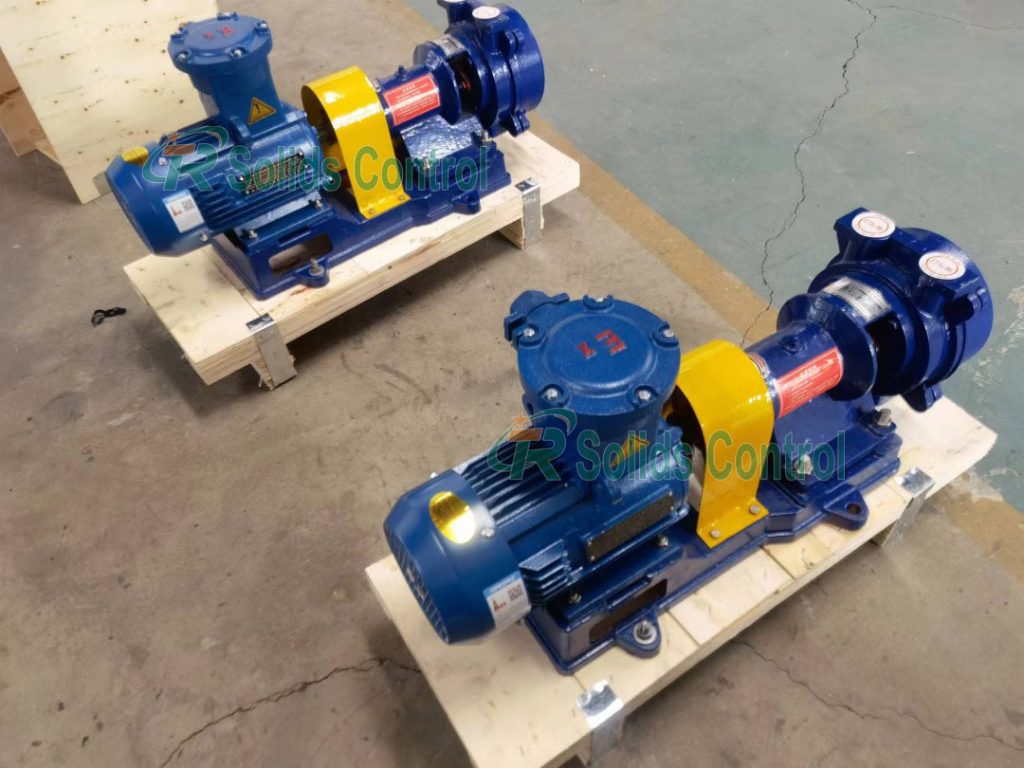 TRZCQ series vacuum degasser is a special equipment and a new type for gas treatment in the drilling fluids. It can get rid of various invasive gas from drilling fluids quickly. Our vacuum degasser is very important for returning mud gravity, stabilizing mud viscosity and reducing drilling cost. Besides, it can be used as a heavy power agitatorand supported applicable to all types of mud recycling system.
If you are interested in liquid ring vacuum,please contact us get more info:<sunny@trsolidscontrol.com>