Centrifugal Pump & Mud Agitator for Russian Client
On June.2nd, a new batch of solid control equipment is ready in TR factory. It includes 5pcs TRJBQ15 mud agitators, 3pcs TRSB6*5-12J centrifugal pumps, and 2pcs small model TRSB3*2-10J centrifugal pumps. They will be operated on the site of oil and gas drilling project in Russia. At present, we have completed the final package and shipment. They are on the way to our client's drilling field.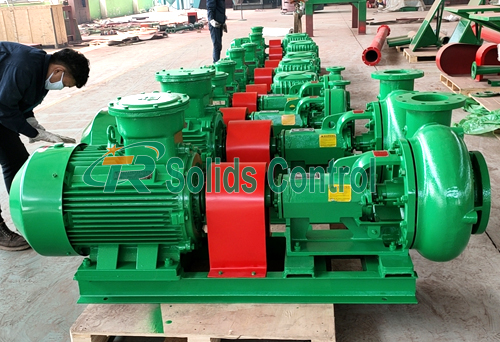 Centrifugal pumps & mud agitators are ready for Russian client.
Mud agitator will help much on mixing drilling fluid thoroughly, especially when there is large quantity mud with big gravity. We manufacture mud agitator with both worm and wheel gearbox, also the agitator with helical bevel gear box is available. TRSB Series Centrifugal pump is used for transferring slurry or mud or water. It can be used as feeding pump for desander, desilter, or used as mixing pump for jet mud mixer. We have competitive price and high quality in both mud agitator and centrifugal pump. They have high reputation and evaluation among our customers.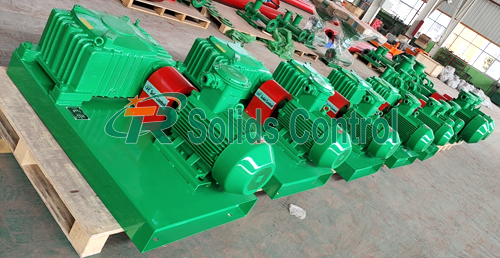 Mud agitators and centrifugals pumps will be delivered soon.
TR Solids Control exported directly or sold with supporting drillers to more than 30 countries and regions in the world such as Russia, United States, Australia, Latin America and the Middle East etc. Making sure to support first-class solid-control equipment with developing"Made in China"as our own tasks, holding forward-looking to each task, every drawing has technicity to direct, every process has worker to follow up and every product has QC to check on. To provide customers with a full set of solid-control equipment solutions effectively is our company's goal.