Tag Archives:
Mud Mixer
The production of 14 sets of TRJBQ11 direct -connected mud agitators ordered by oilfield customer from TR Solids Control have been completed and the delivery. They will serve the mixing of oilfield mud soon.
The mud agitator produced by TR Solids Control has diversified structures, which can meet the needs of different working conditions. According to different installation positions, it can be divided into: top entry agitator and side entry agitator; Top entry agitator is divided into horizontal agitator and vertical agitator; Horizontal agitator can be divided into shaft agitator and direct agitator; The TRJBQ11 mud agitators ordered by the customer this time belong to the direct-connected agitator in the horizontal agitator. The direct-connected agitator is directly connected between the motor and the reducer, which reduces the vulnerable parts of the coupling and has large torque.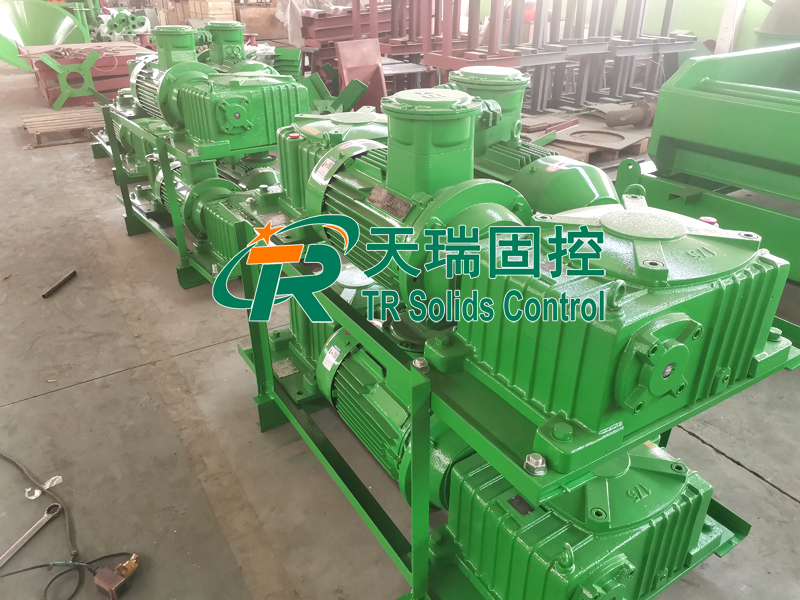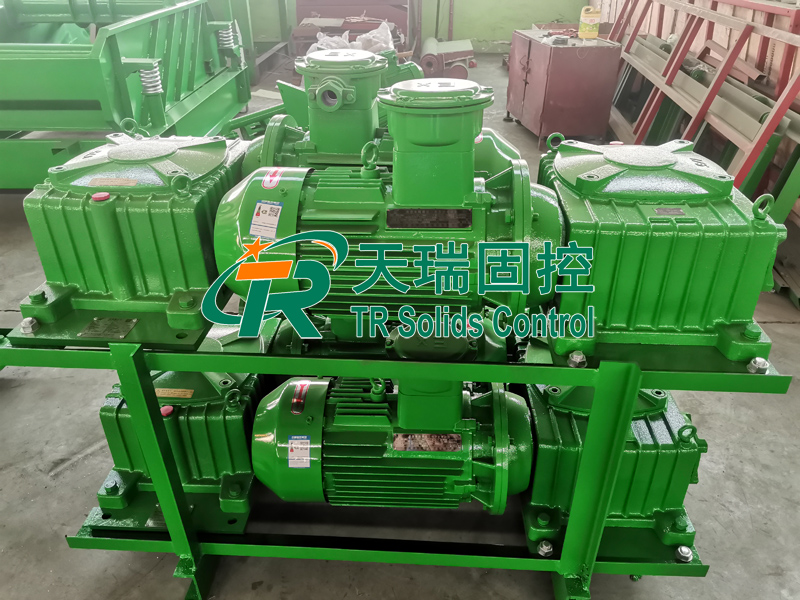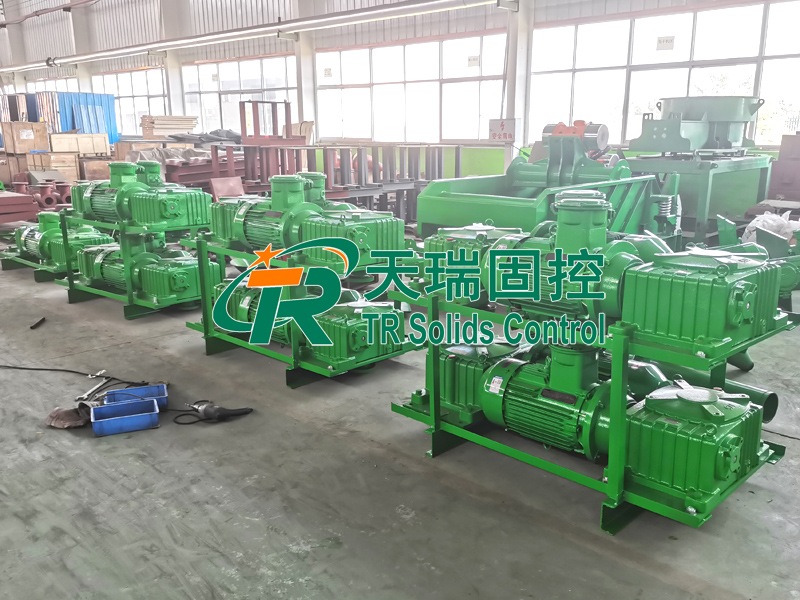 The mud agitator is mainly composed of motor, reducer, coupling and mixing shaft. It is a mud mixing equipment in the drilling fluid circulation system, which can also be called drilling fluid agitator. The mud agitator produced by TR Solids Control is suitable for mixing mud in non excavation sites such as oil drilling, natural gas drilling, shield construction and urban pile driving. It has compact structure small floor area; It adopts worm and worm reduction drive, which has the advantages of large transmission torque, stable operation and reliable operation.
TR Solids Control is a manufacturer of mud agitators. The company can produce mud agitators of different specifications, models and power sizes, which can meet the use requirements of different construction sites. If necessary, please contact: <sunny@trsolidscontrol.com>
Recently, Xi'an Tianrui prepared to deliver the mud agitators to a foreign customer. The mud agitators ordered this time is applied to a well-known foreign drilling company.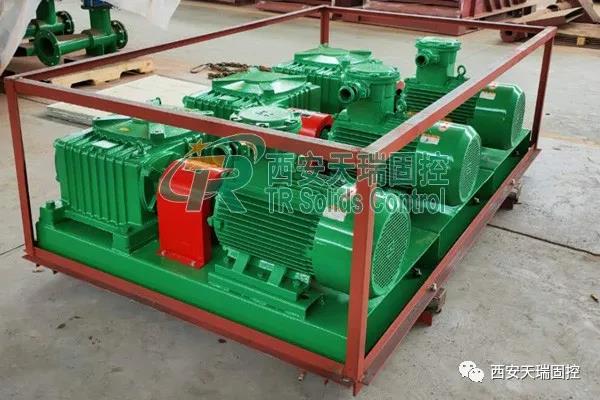 Mud agitator is mainly used on mud tank in drilling solid control system. The mud agitator can not only be used to mix mud materials, so that mud materials can be more fully integrated with water, but also can be used to prevent mud precipitation.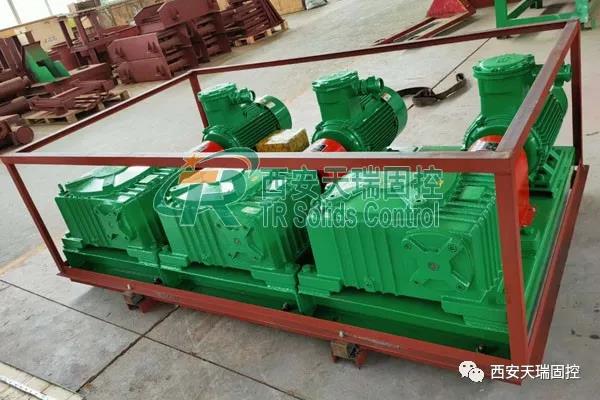 TR Solids Control is not only a mud agitator manufacturer, but also a solid control equipment manufacturer and solid-liquid separation system manufacturer integrating design, production, sales and service.