Tag Archives:
Agitator
Mud agitator is an ideal device for stirring, mixing liquid and preventing the solid-phase precipitation in the mixture. TR Solids Control could supply both horizontal and vertical type agitators. For horizontal mud agitator, we have two kinds for clients: direct-connecting and coupling one. They have own advantages in the process of operation. On Mar. 23th, 20pcs direct-connecting mud agitators are ready within 4 weeks in our factory. They are going to be exported to Africa.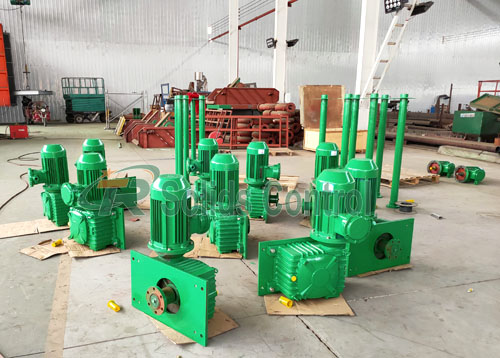 Our client would use them on their oilfield drilling site for mud mixing application. Motor power for this batch mud agitator is 15kw with explosion-proof standard. Impeller diameter is 950mm with speed 60/72rpm. The structure of this kind agitator is compact and optimized, making it save space in drilling field. We adopt good heat exchange performance, this lets agitator faster cool down. In addition, we use turbo and worm gear speed reducer with the large torque transmission. The revolution is steady, it works reliably and has great merit.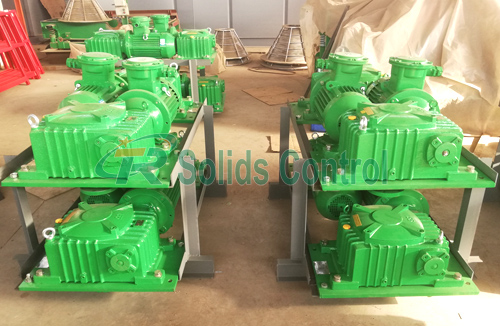 Mud agitators are hot solid control equipment in our company. They are widely used in oil and gas drilling, horizontal directional drilling, tunnel and micro-tunneling, coal bed gas mud mixing etc. Till now, TRJBQ series mud agitators have been exported to Russia, America, Middle East, South America, Southeast Asia, Central Asia, African, Australia, Europe and so on. Are you looking for high efficient mud agitators to support your drilling process? TR Solids Control will be your good choice.
Recently, Xi'an Tianrui prepared to deliver the mud agitators to a foreign customer. The mud agitators ordered this time is applied to a well-known foreign drilling company.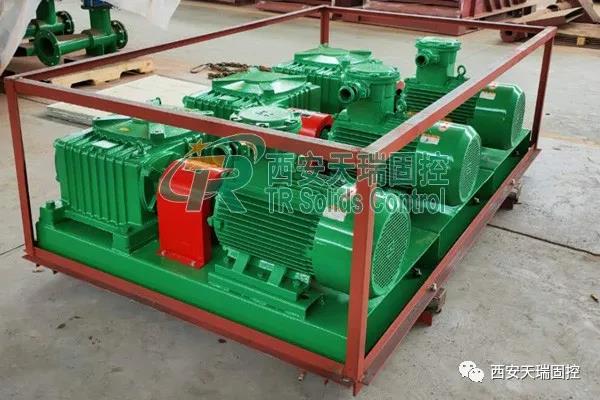 Mud agitator is mainly used on mud tank in drilling solid control system. The mud agitator can not only be used to mix mud materials, so that mud materials can be more fully integrated with water, but also can be used to prevent mud precipitation.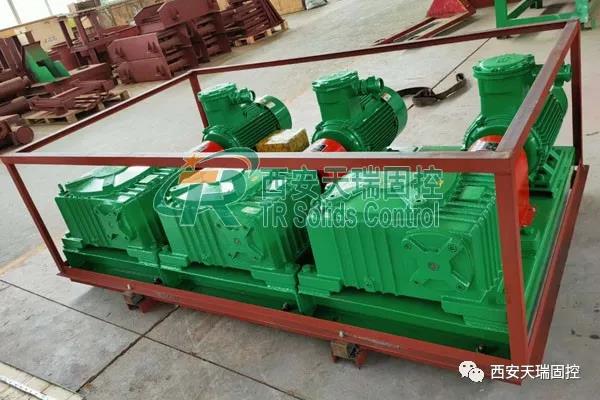 TR Solids Control is not only a mud agitator manufacturer, but also a solid control equipment manufacturer and solid-liquid separation system manufacturer integrating design, production, sales and service.