Tag Archives:
jet mud mixer
The TRJQB6545 shear mixing devices produced by TR have been put into the shield construction site again.
Shield machine is a kind of special construction machinery for tunnel excavation. Modern shield tunneling machine integrates optical, mechanical, electrical, hydraulic, sensing and information technology. It has the functions of excavating and cutting soil, conveying soil ballast, assembling tunnel lining, surveying and guiding deviation correction. It involves many disciplines and technologies such as geology, civil engineering, machinery, mechanics, hydraulic pressure, electricity, control, measurement and so on The geological design and manufacturing of "tailor-made" style, the reliability requirements are very high. Shield tunneling machine has been widely used in subway, railway, highway, municipal, hydropower and other tunnel projects. The shear mixing device produced by Xi'an Tianrui is mainly used for slurry pressure shield. A large amount of slurry is needed in the construction process, and the composition of the required slurry varies according to different working conditions. Therefore, it is necessary to use the shear mixing device to mix the slurry. Through the slurry shear mixing device, the added materials can be more fully fused with the slurry.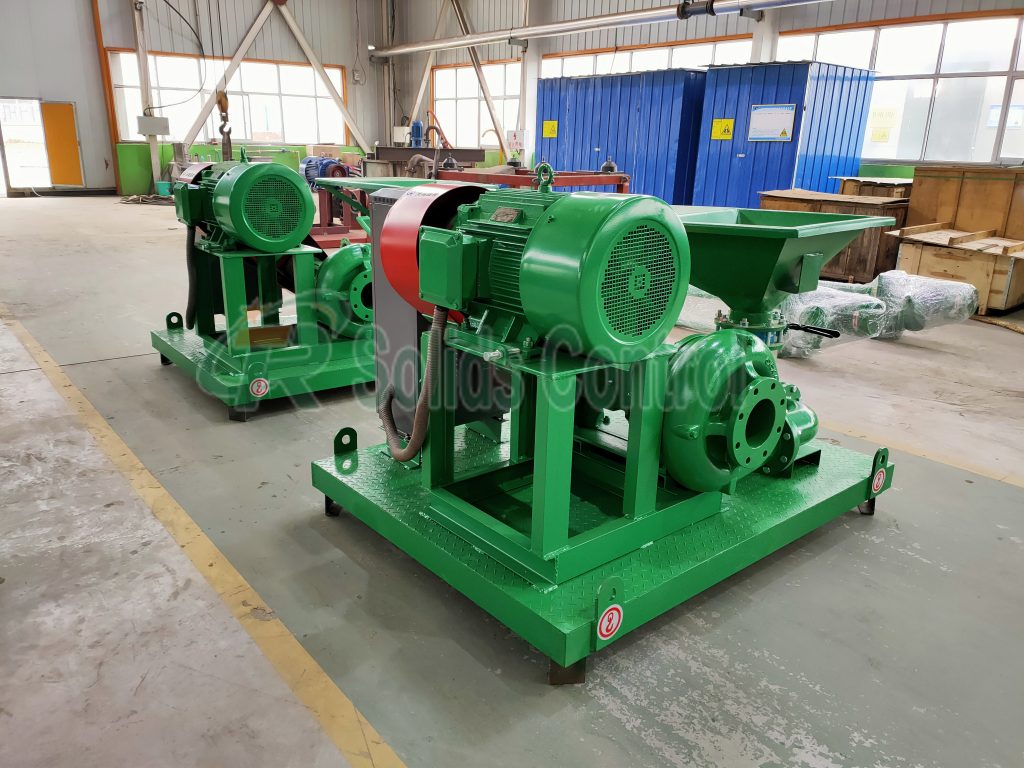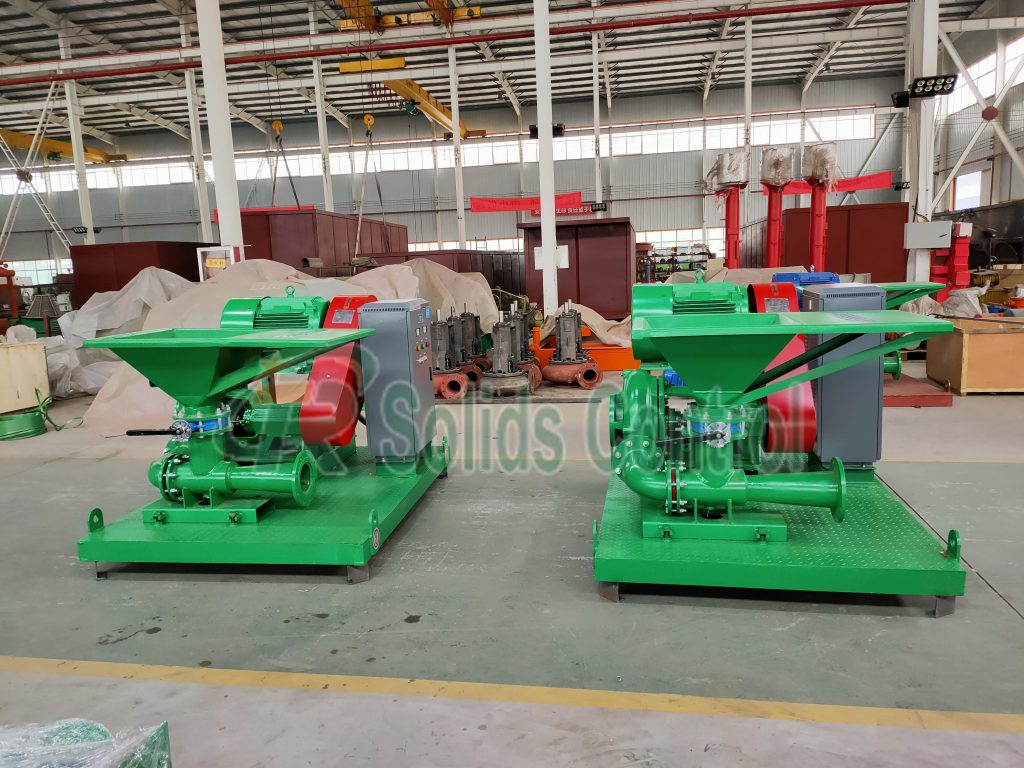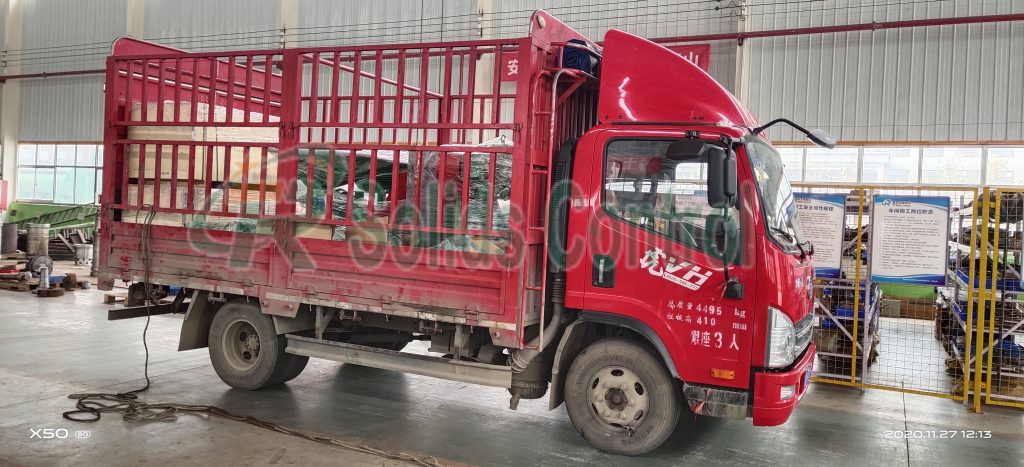 The mixing device of mud shear pump is composed of the main body of the shear pump and the shear funnel, which can provide high shear for the rapid hydration of polymer (and clay). The use of the shear mixing device can reduce the amount of polymer by more than 15% and the amount of bentonite by more than 30%. It also improves the loss of mud cake and fluid flow, reduces the shear ratio rate of drilling fluid, and increases the shear rate of drilling fluid Gel strength;
Xi'an Tianrui is a professional mud separation equipment manufacturer. The shear mixing device is one of the equipment in the shield slurry treatment system produced by the company. The company can provide a complete set of shield slurry separation system for the shield construction. If you need slurry separation, you can contact at any time.
TR Solids Control is a top manufacturer in China specialized in mud solids control equipment and systems design, manufacturing, and sales. Nowadays our shear type jet mud mixer is commly used in subway industry in domestic market. We completed one new set shear type jet mud mixer customized by our old customer at this week. Currently it has been delivered and will arrive our client's drilling field soon.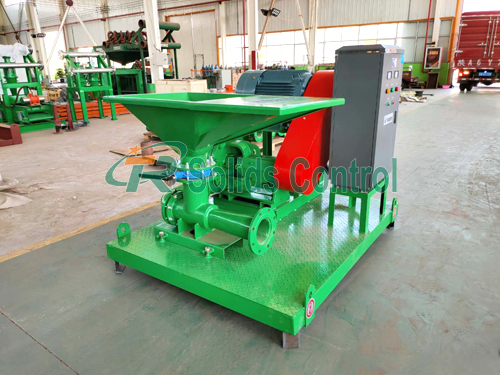 Shear type jet mud mixer customized by our old customer are finished for delivery.
Regarding this shear type jet mud mixer, it's composed of mud hopper, shear pump, control panel, a big base and revelant manifolds. This combination could mix and shear mud much with higher efficiency and performance. It is in a period of rising demand in our domestic subway site. We believe it will catch interest of more and more foreign customers. TRSLH series jet mud mixers are usually matched with other drilling solids control system. It's safe and reliable, and easy to move. It can enhance dispersion effect of material, improve pressure head of mixed liquid, make the material recycle and mix enough in the mud tank.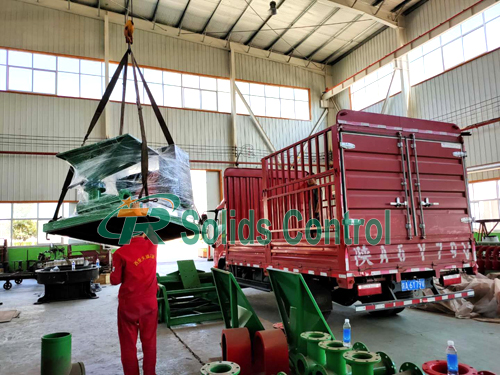 New set shear type jet mud mixer is delivered to our client's subway site.
We are a professional and main manufacturer of jet mud mixers in China. TR jet mud mixers are welcomed by clients for good price and high performance. Meanwhile, we have short delivery and many models for you to choose from. Nowadays it is widely used in subway construction, oil & gas drilling, horizontal directional drilling, tunnel & microtunnelling, etc. If you have any new inquiry of jet mud mixer, welcome to contact with us freely!