Drilling Waste Management Sent to Drilling Site
With people's concern to environmental protection, more and more enterprises begin to pay attention to mud treatment issue in their drilling process. One month ago, one of our African client purchased one set drilling waste management for their water-based mud project. Now we have completed the manufacturing and debugging of this system. It's on the way to ship our client.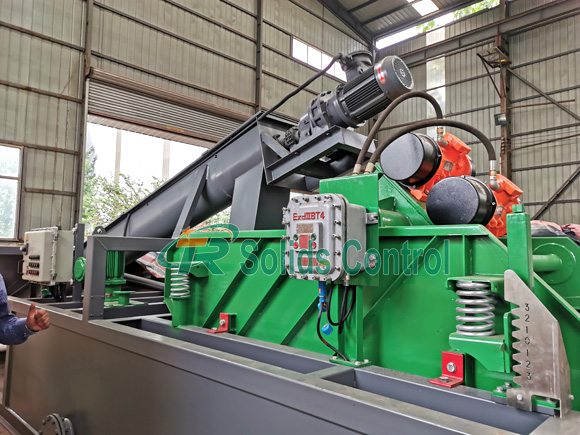 We complete drilling waste management for water-based mud.
Regarding drilling waste management, we have two solutions for both water-based and oil-based mud. Water-based system is much simpler. It's mainly composed of shale shaker, mud tank, screw conveyor, mud agitator and filter press. At this time, our customer chose shale shaker, skid-mounted mud tank, screw conveyor, mud agitator and feeding submersible pump. They will match other equipment locally. This system will be the first demo in African market. If they test well, they would like to purchase more units.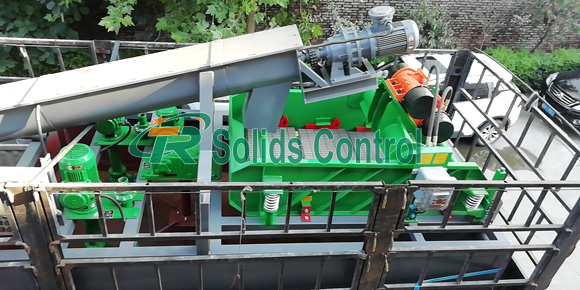 High quality drilling waste management is ready for ship to Africa.
If you have any problem with mud recycling or treatment, TR Solids Control can help you. Furthermore, we have solid control equipment for sale, like shale shaker, decanter centrifuge, mud cleaner, desander & desilter, jet mud mixer, centrifugal pump, shear pump, screw pump, mud gas separator, vacuum degasser etc. We are looking forward to cooperating with you!
Contact:
Sunny Lee| Sales Manager
TR Solids Control | International Trade Dept.
Xi'An TianRui Petroleum Machinery Equipment Company Ltd.
Address:No.10 West of North 2nd Ring,Weiyang,Xi'An,Shaanxi,China
T: 86 29 86332919|F: 86 29 86332919|WhatsApp(M): 86 13186019379
WEB:WWW.trsolidscontrol.com | EMAIL: sunny@trsolidscontrol.com